Jürg A. Schalch
Dr. phil. I, Managing Director
Administration/Finance
041 750 01 12
juerg.a.schalch @gesundheitspunkt.ch
Plan and implement the internal operational organization
Cooperation with Practice Team and Medical Director
Merging patient interests with business interests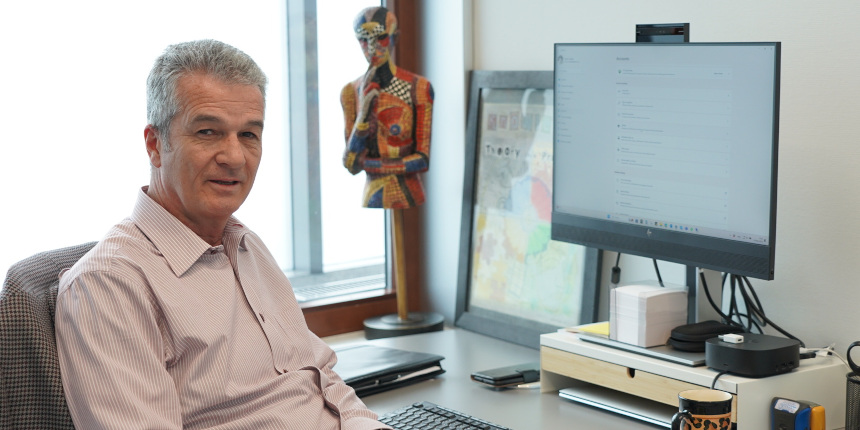 About me
"There is nothing like returning to a place that remains unchanged to find the ways in which you yourself have altered". ~ Nelson Mandela
Professional:
After joining Credit Suisse (Schweizerische Kreditanstalt) in 1994, I moved to Johannesburg, South Africa in 1997 with the intention to complete a 3-years expat contract as a Wealth Manager. Little did I know that Africa – and in particular South Africa – would stay with me for the rest of my life…
I worked for Credit Suisse until 2005 and served them as Chief Representative Officer & Head of Credit Suisse (South Africa) (Pty) Ltd
2006 to 2009 I was employed by UBS as Director and Head of Wealth Management UBS South Africa (Pty) Ltd, responsible for the set-up of their on-shore Wealth Management operation in Johannesburg.
In 2010, I joined the Chartwell Group, a property finance company, specialising in Affordable Housing. I was in char g of operations, serving as their COO and as a Board Member.
Staying in the Financial Services Industry, I moved into the insurance space where – in 2014 - I first joined saXum Insurance Ltd as a Non-Executive Director & Chairman of the Board before taking on a similar role at First International Portfolio Managers (Pty) Ltd, a South African short-term insurance brokerage.
Returning to Switzerland, I joined my brother's multi-disciplinary medical practice on 1st February 2023, where I serve as Managing Director and Member of the Executive Board of the Gesundheitspunkt Oberägeri AG.
From 2008 to 2023, I served the bilateral Chamber of Commerce & Industry, SwissCham Southern  Africa – South Africa Chapter, in an honorary capacity as a Director and Board Member. Successively, I held the positions of President and Vice-President.
Education:
Born and bred in Oberwil (ZG), I received my basic and secondary education in Zug, passing the matric exams at the Kantonsschule Zug.
It followed studies in History, Political Science and Constitutional Law at the University of Zurich's Arts & Social Science Faculty, graduating in 1991 as Master of Arts (MA, formerly lic. phil. I). Based on my dissertation on the socio-economic impact of rail transportation on the Swiss Canton of Zug («Zug kommt zum Zug. Umfeld, Baugeschichte und Auswirkungen der ersten Eisenbahnlinie im Kanton Zug»), I was awarded the title Philosophiae Doctor (PhD, formerly Dr. phil. I) in 1995.