Opening Hours / Phone hours:
Monday
08:00 - 11:30 / 13:30 - 17:00
Tuesday
08:00 - 11:30 / 14:40 - 17:00
Wednesday
08:00 - 11:30 / 13:30 - 17:00
Thursday
08:00 - 11:30 / 13:30 - 17:00
Friday
08:00 - 11:30 / 13:30 - 17:00
New opening hours on Tuesdays.
Mission, vision and values of the Gesundheitspunkt
Emil Schalch and Joachim Henggeler, Founders


"The Gesundheitspunkt is committed to excellence and quality by providing efficient and effective services that improve patient health and quality of life while promoting a positive patient experience. We respect and support the concept of holistic care, encourage active patient participation and use evidence-based guidelines. Our team-based care considers patient needs and preferences, provides flexibility and coordinates care. We attract and retain high-caliber staff to build trusting relationships with our patients. We review the fulfillment of our commitment through continuous improvement and share the results of our improvement efforts with our team, our patients and the public."
Patient statistics 2022
Doctor contacts by phone/e-mail
Comprehensive primary care for adults and children of all ages
Located in Oberägeri at Hauptstrasse 42 in the former Raiffeisen building, the Gesundheitspunkt is a state-of-the-art health center. We strive to provide you with comprehensive family medicine according to the most current integrated concepts.
You are in good hands
We evaluate the achievement of our commitments by continuously measuring our quality. We are EQAM certified and for our innovative way of providing primary care we have been rewarded with the santeneXt innovation award.
Awards:
I am a medical assistant EFZ with additional training in nutritional therapy. Together with our patients, I develop nutrition plans and procedures to achieve their lifestyle goals. I work closely with the physicians and the Chronic Care Manager. Also, thanks to my advanced training in the small complementary medicine offer of the Gesundheitspunkt, I am engaged in bioresonance therapy according to the indication of the family doctor.
As a social worker FH, I advise our patients on social issues of all kinds, establish contacts with external specialist agencies in the social field and advise and support the Gesundheitspunkt doctors on issues relating to social insurance. My membership in a primary care team facilitates access to my clients and thus creates a low-threshold social offer.
I am an licensed nurse HF. As a certified wound expert, I take care of our patients with all kinds of wounds in the health center. I work closely with the GPO physicians, whom I support in taking the history and current health status as part of my further training in assessment. This division of duties makes us very efficient and saves us money.
I am a medical practice coordinator EFA and lead the clinic for chronically ill people in the Gesundheitspunkt on behalf of and under the supervision of the family doctors. My task is to help chronically ill people, such as those with diabetes, to understand their illness by providing advice, education and support. The goal is to enable the patients and their relatives to have a good quality of life by supporting them in self-management.
I am a medical secretary and responsible in the Gesundheitspunkt for the coordination of all internal services with external institutions such as specialists, hospitals and homes. All written data streams from external to internal run through my PC, are analyzed and processed by me and forwarded to the right contact person. This is the only way our family doctors can support our patients in navigating through the health care system.
As a primary care physician, I am responsible for the medical care provided at the Gesundheitspunkt. Working together in an interprofessional team allows me to focus on my actual medical tasks and to delegate things that others can also do or do better. This increases my time efficiency and improves my professional quality of life.
I am a medical assistant EFZ and responsible for vaccinations in the Gesundheitspunkt. I keep an eye on all developments in the field of vaccination and keep the general practitioners and our pediatrician informed. I check vaccination cards and provide the vaccination program adapted to the person to the doctors, who decide together with the patient or the parents which vaccinations are to be administered. On behalf and under the responsibility of the physician, I may also vaccinate.

And you?
Collaborate in an interprofessional team....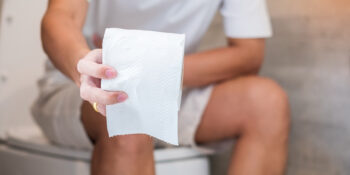 The different symptoms, self-help in mild cases It hits everyone at some point, whether it's during the vacations, at home,…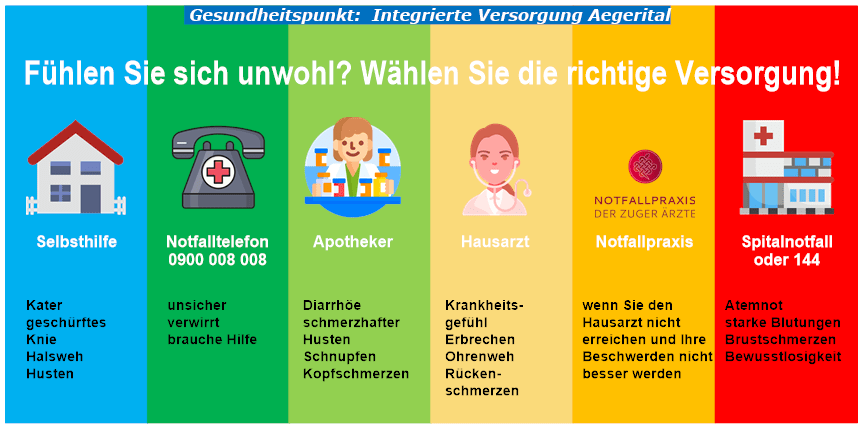 If you feel unwell, there are a number of services in the Aegeri Valley and in the Canton of Zug…