The Swiss health system aims to promote, restore or maintain health by ensuring that all people have access to the resources and care they need, when and where they need it (WHO).
A person-centered health system is one that functions as a single, comprehensive system to provide accessible, equitable, high-quality, integrated care.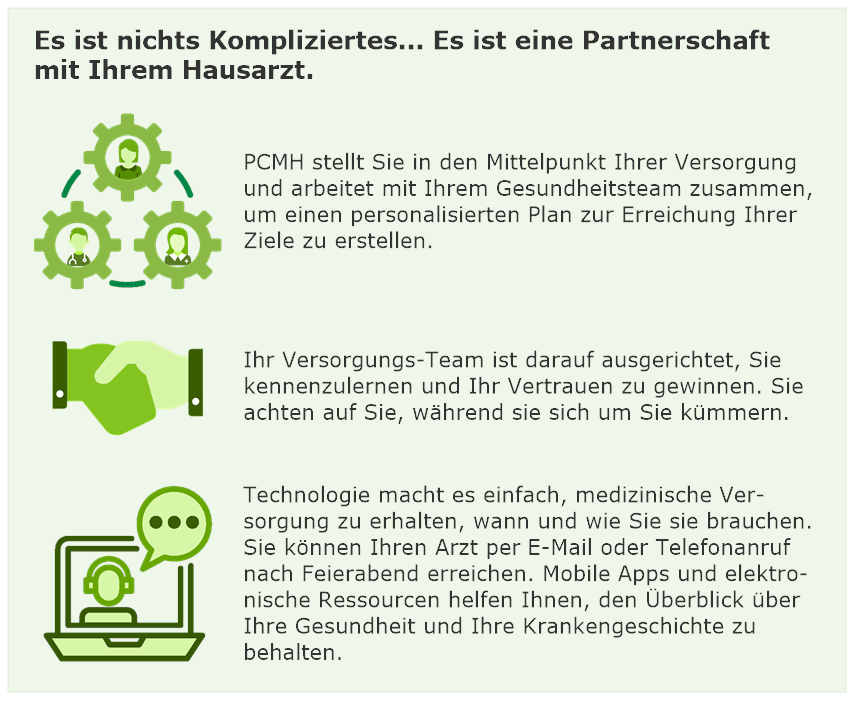 Patient centered action
The focus of care is on patients, their families and caregivers. It is in the patient's home that the most efficient care occurs, and it is here that the real differences in patient outcomes emerge, because ultimately the values, resources and actions of the patient and their caregivers are the most important determinants of their health outcomes.
The Gesundheitspunkt acts as a gateway to these more specialized parts of the health care system, and the patient is always an informed partner in this decision-making. The most efficient and effective way for the Gesundheitspunkt to improve the system is to bring all resources as close to the patient as possible. As the urgency or needs of the patient increase, different members are added to the care team. As urgency decreases or better control is achieved, the team downsizes. This prevents patients from being passed from one team to another. The Gesundheitspunkt will always remain a central part of care.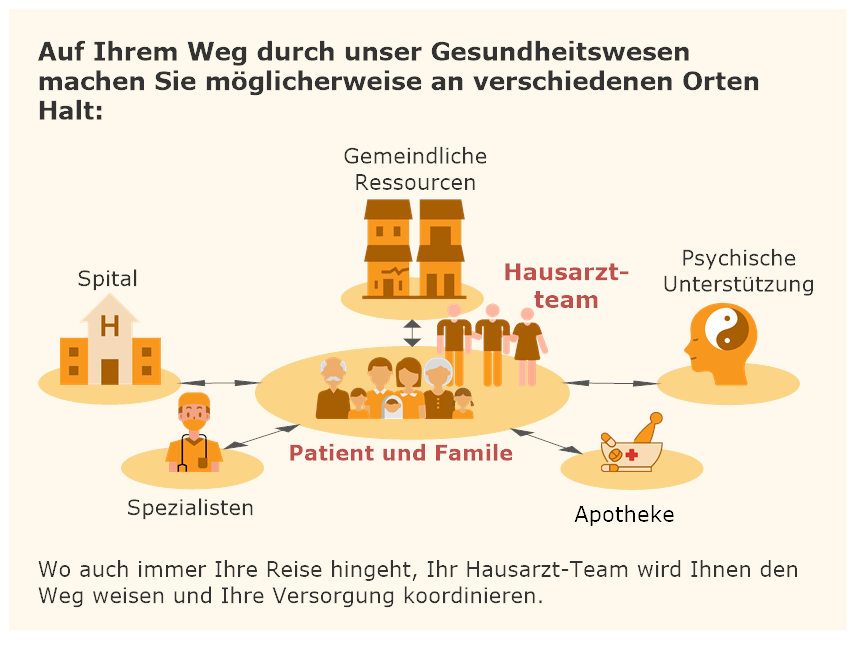 Coordination
Integral to the concept of the Gesundheitspunkt is the idea that care coordination is best handled with the patient themselves or with their family members. This should result in an empowered family that is willing and able (and supported as needed) to make their own health and care decisions.
The Gesundheitspunkt aims to play a key role in this by providing patients and their caregivers with a primary care physician and a core primary care team that grows as needed to meet the patient's needs through the addition of other professionals. The extended team may include specialty physicians, physical therapists, pharmacists, social workers, psychologists, nutrition counselors, or SPITEX, etc. If needed, hospital-based care is also accessible in a timely manner.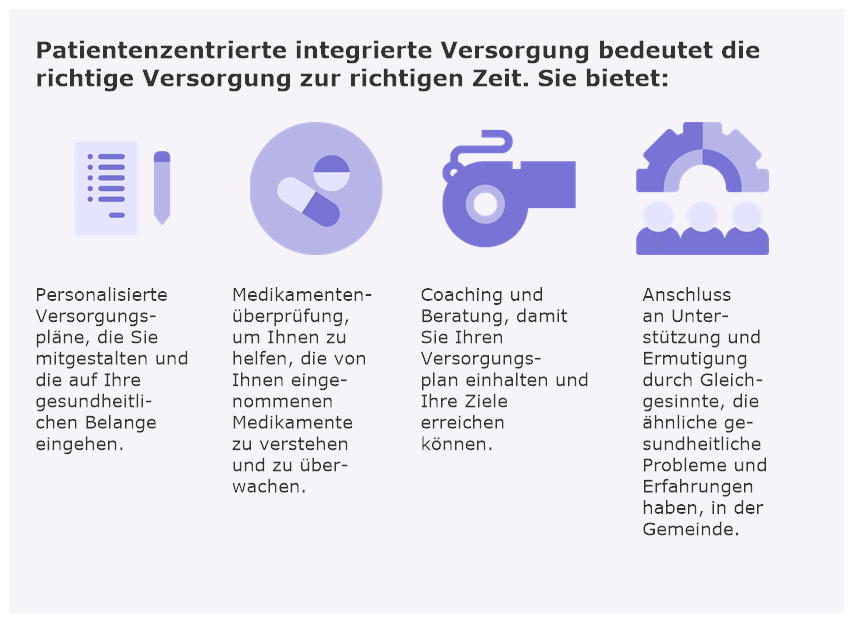 Right supply at the right time

Collaborative care coordination includes the following:
Assessment of the need for support
Setting common goals and priorities
Clarify which team members are needed and what role they should play
Supply planning and communication to stakeholders
Facilitate transitions of care and collaboration between professionals/institutions involved.
Linking with community resources
Development of self-management skills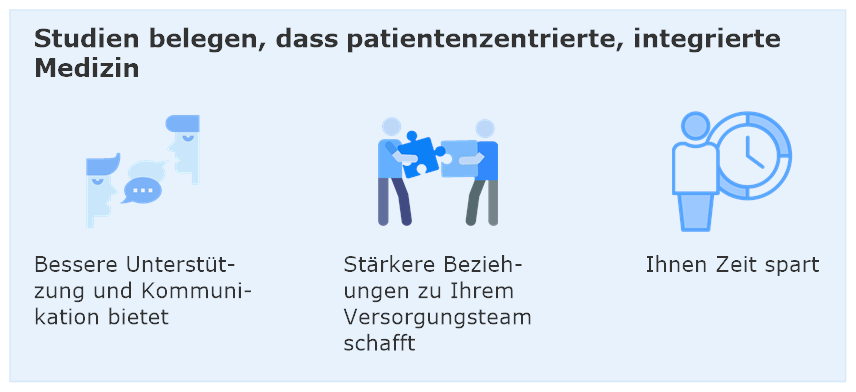 Scientifically studied

Patient-centered care is scientifically sound, factually attractive to a primary care practice, and readily implementable in the context of the primary care-based Swiss health care system. Support us in this!
Our credo
By bringing care as close as possible to the patient and his or her home, the Health Point aims to
the care is more comprehensive and less specialized
care is holistic and less focused on one disease or organ
care is based on a long-term relationship rather than episodic encounters
Care focuses more on patient self-management - on things done by the patient, not for the patient
care is provided preventively and proactively rather than reactively
the care is less costly
What is in the foreground for us
The Gesundheitspunkt is focusing its efforts on this:
To provide the majority of care themselves - with each patient managing their own care as best they can with the support of their relatives and caregivers.
Provide comprehensive preventive services, acute care and chronic care management (CCM) to the patient in a collaborative setting.
Link the patient to health and care providers available in the community and integrate them into the care team as appropriate.
Provide and coordinate access to hospital-based services in a manner that allows safe, efficient, and timely use, but reduces the need for them.
Coordinate and strengthen each level of care with our own resources to make each level as efficient as possible.
Solution of 4 big problems
With its concepts, Health Point contributes to the solution of 4 major problems of the current Swiss health care system:
Improving health outcomes: our care is more efficient
Improvement of patient satisfaction: the motivation for self-management of our patients is increased
Improving the working conditions of health professionals: our employees benefit from working in an efficient system while making the most of their professional skills
Optimization of treatment costs: our care is more cost-effective and efficient

Praise? Annoyance? Suggestion?
Your opinion matters!